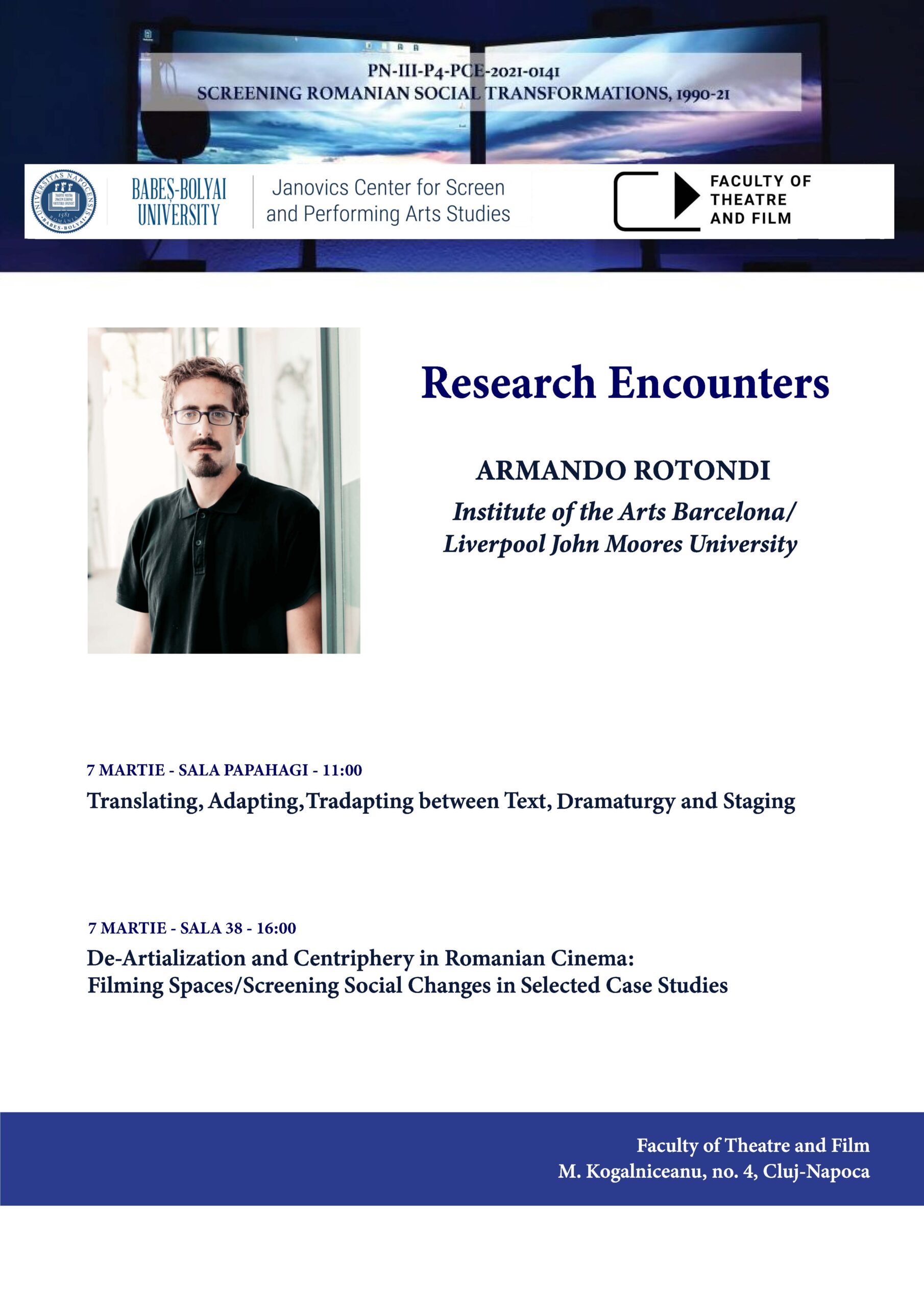 01 Mar

JANOVICS CENTER FOR SCREEN AND PERFORMING ARTS STUDIES INVITES YOU TO THE RESEARCH COLLOQUIUM PRESENTED BY ARMANDO ROTONDI

Janovics Center for Screen and Performing Arts Studies invites you to the research colloquium entitled "Research Encounters" presented by Armando Rotondi from the Institute of the Arts Barcelona and Liverpool John Moores University.

The event will take place on March 7

11:00 – Papahagi room – Translating, Adapting, Tradapting between Text, Dramaturgy and Staging.

16:00 – room 38 – De-Artialization and Centriphery in Romanian Cinema: Filming Spaces/Screening Social Changes in Selected Case Studies.