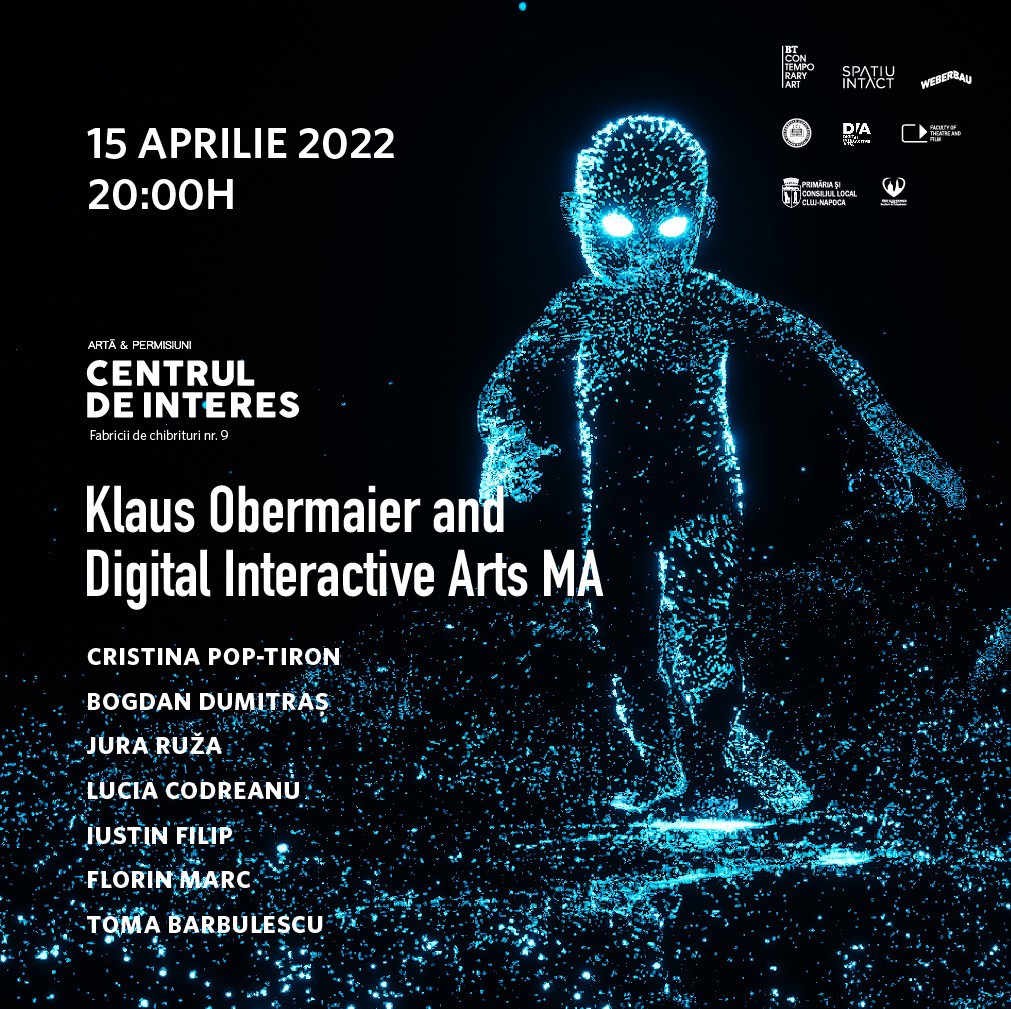 11 Apr

INTERACTIVUM & DIA at Centrul de Interes

INTERACTIVUM is an exhibition featuring several digital interactive installations and performances. The theme of this artistic manifestation is the interaction in all that it entails.  The exhibition is designed to offer the public an opportunity to reflect on what interaction means and how it affects our perception. The artists who take part in this project and showcase their work, aim to raise fundamental questions that underlie everyday life, such as: What does it mean to be human? How are the senses connected? What is the limit between human and machine?

Brought to you by Klaus Obermaier, Cristina Pop-Tiron, Bogdan Dumitraș, Toma Bărbulescu, Iustin Filip, Lucia Codreanu, Jura Ruža and Florin Marc from the Digital Interactive Arts masters program from the Faculty of Theater and Film, Babes-Bolyai University, this immersive and interactive night will take place at Centrul de Interes, on Friday night, 15th April at 20:00. We invite you to explore our collection of digital experiments and discover the relationship between image and sound, digital and real, concrete and abstract, human and machine..

Note: INTERACTIVUM is the semester art project of the Digital Interactive Arts Master Programme within the Faculty of Theatre and Film. The exhibition is led by Klaus Obermaier and features first year master students of the Cinematography and Film Department.