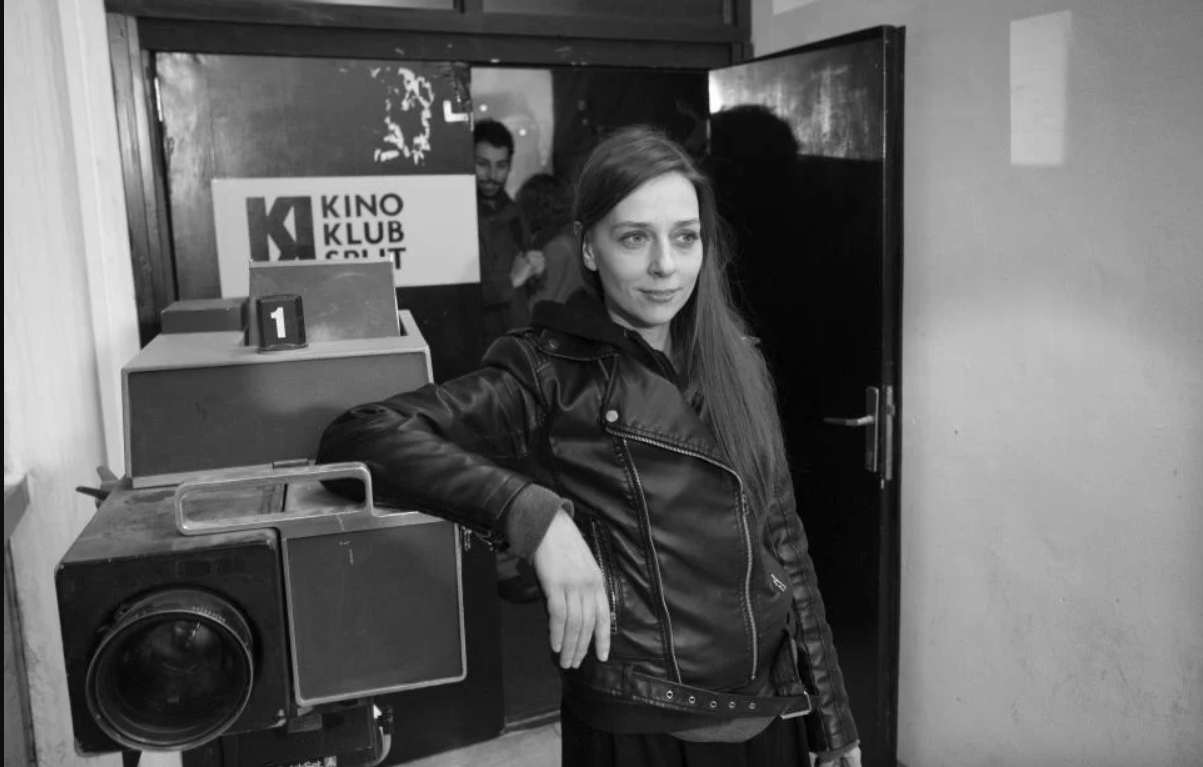 16 Mar

Filmmaking Workshop with award-winning Croatian filmmaker Sunčica Fradelić

CALL FOR APPLICATIONS

Filmmaking Workshop with award-winning Croatian filmmaker Sunčica Fradelić

 This is a call for applications for students enrolled at the Faculty of Theatre and Film, Babes-Bolyai University, to attend a five-day filmmaking workshop, taking place Monday 29 May to Friday 2 June 2023, with the Croatian filmmaker Sunčica Fradelić (Cine club Split/2 White Elephants) to help you develop your own film project.

Workshop Description
The aim of the program is to participate in the development process of an authentic cinematic voice of the participants, to pay attention to the dialogue that is created between a director and the subject, focus on the way they observe and listen, and after, how she or he shares it. During the workshop, a series of small-format practical activities will be proposed, encouraging students to use them to develop their own ideas and projects. Practices are inspired by the different creative methods based on establishing an intimate and deeper dialogue with reality. From this exercises, each participant will have an opportunity to produce material relevant for their own work and accordingly to their own needs.

When: Monday 29 May to Friday 2 June 2023

Where:  Facultatea de Teatru și Film

Workshop language: ENGLISH

Duration: 4 to 6 hours each day

Number of participants: 5-6

DEADLINE of application: 6pm, Monday 30 April

Daily workshop program
1st day: Introduction – Motivation – Why do we make films? First exercise: Lumiere minute; scheduling the next day
2nd day: Individual meetings with the individual exercise proposals for the next day. Commenting on the first exercise together. Schedule for the next day.
3rd and 4th day: Practical work depending on the student ideas and projects.
5th day: Presentation and wrap-up.
Eligibility Criteria:
Romanian students (any year or discipline) who are currently enrolled in the Bachelor of Cinema and Media (UBB)
Hungarian students (any year or discipline) who are currently enrolled in the Bachelor of Cinema and Media (UBB)
Application Process
In order to apply, students should submit a one page motivation letter in English to Dr. Ana Grgic, by email at: ana.grgic@ubbcluj.ro. In your motivation letter, you must state what you expect from the workshop, and include details if you are currently working on the concept of a film project.
NOTE – Only applications submitted by the deadline, will be considered and evaluated by the workshop tutor Sunčica Fradelić.
Tutor Short Bio
Sunčica Fradelić completed formal education in 2006, earning a MFA degree in Arts, Painting at the Academy of Arts in Split (UMAS). She has been at the helm of the Cine Club Split since 2008. Between 2006 and 2011 she worked as an external associate/assistant at UMAS, Department of Film and Video, on several courses (Short Film and Video, New Media, Performance etc.). In the period 2011 – 2016, Sunčica worked as a principal co-operator of Bela Tarr on development and implementation of the film.factory programme in Sarajevo, as programme coordinator for DLA and MA degrees and office manager of the film.factory project office. While attending the film.factory doctoral degree studies, she established cooperation with renowned film directors, actors, producers, critics and film professionals. Her work experience covers numerous amateur and professional productions, coproductions and projects, workshops and educational programs, with job positions ranging from production supervisor, producer and executive producer to publishing, editorial, mentoring, curating and jury tasks. She has been an independent auteur since 2004 and her works have been shown at exhibitions and festivals both at national and international level. She was  vice-president of the Youth Centre Platform in Split 2017 – 2021. She was elected vice-president of the Croatian Film Association in 2021. In 2022, she started her own production studio 2 White Elephants. Her latest short film While We Were Here (2022) was selected for the international competition at the International Short Film Festival Oberhausen and awarded the FeKK Bal at the FeKK Ljubljana Short Film Festival in 2022.