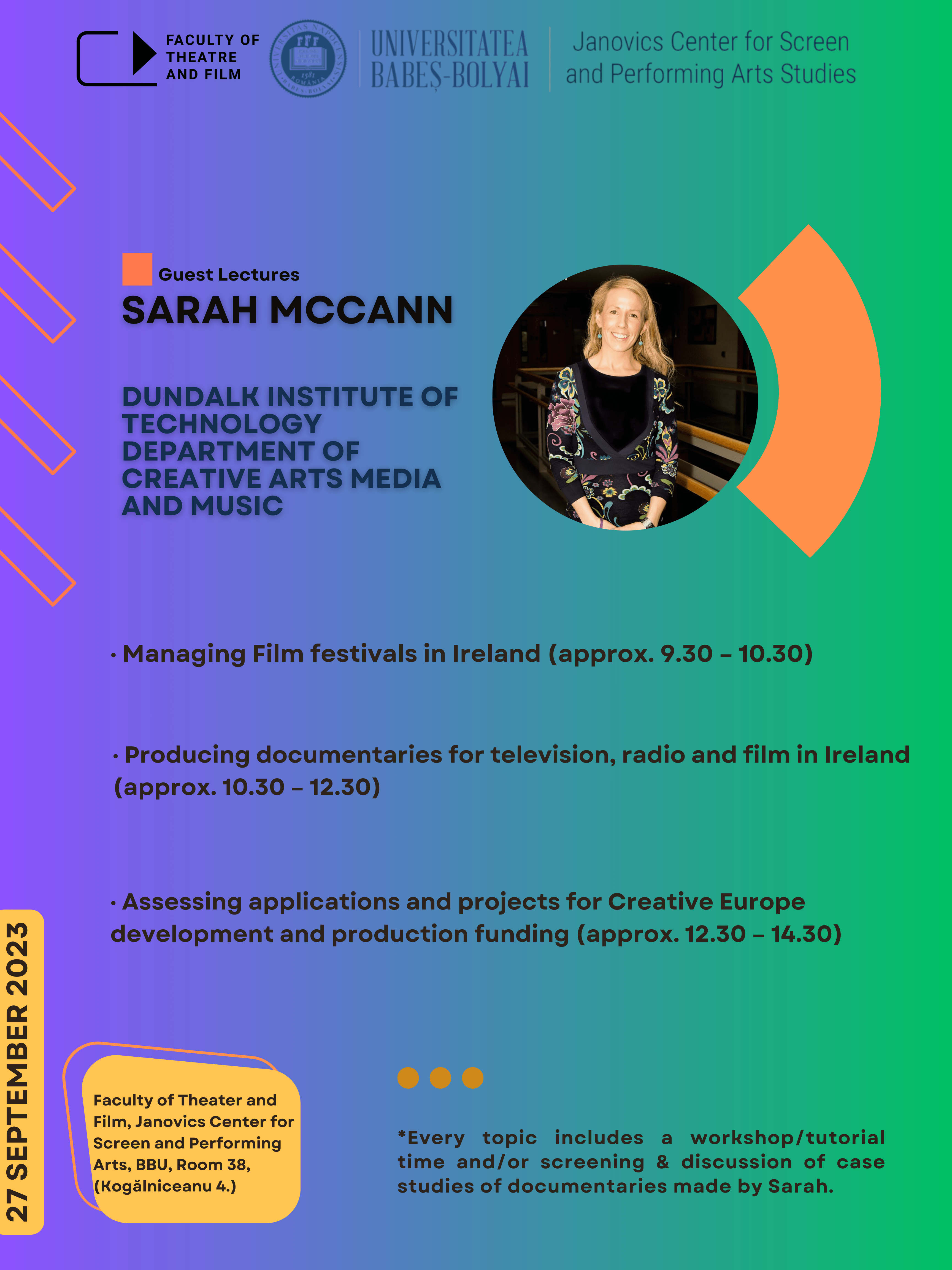 26 Sep

ERASMUS GUEST LECTURER SARAH MCCANN (DUNDALK INSTITUTE OF TECHNOLOGY) @ THE FACULTY OF THEATRE AND FILM
Sarah McCann, documentary film producer, festival organizer, involved in Creative Europe projects and lecturer at Dundalk Institute(IRELAND), will be holding her Erasmus + Guest lectures, tomorrow, 27th of September (9:30-16:00) in ROOM 38.(2nd floor) of our Faculty.
The lectures will cover a host of relevant, hands-on topics in 3. different parts:
· Managing Film festivals in Ireland (approx. 9.30 – 10.30)
· Producing documentaries for television, radio and film in Ireland (approx. 10.30 – 12.30)
· Assessing applications and projects for Creative Europe development and production funding (approx. 12.30 – 14.30)
*Every topic includes a workshop/tutorial time and/or screening & discussion of case studies of documentaries made by Sarah.
Anyone is welcome to join!