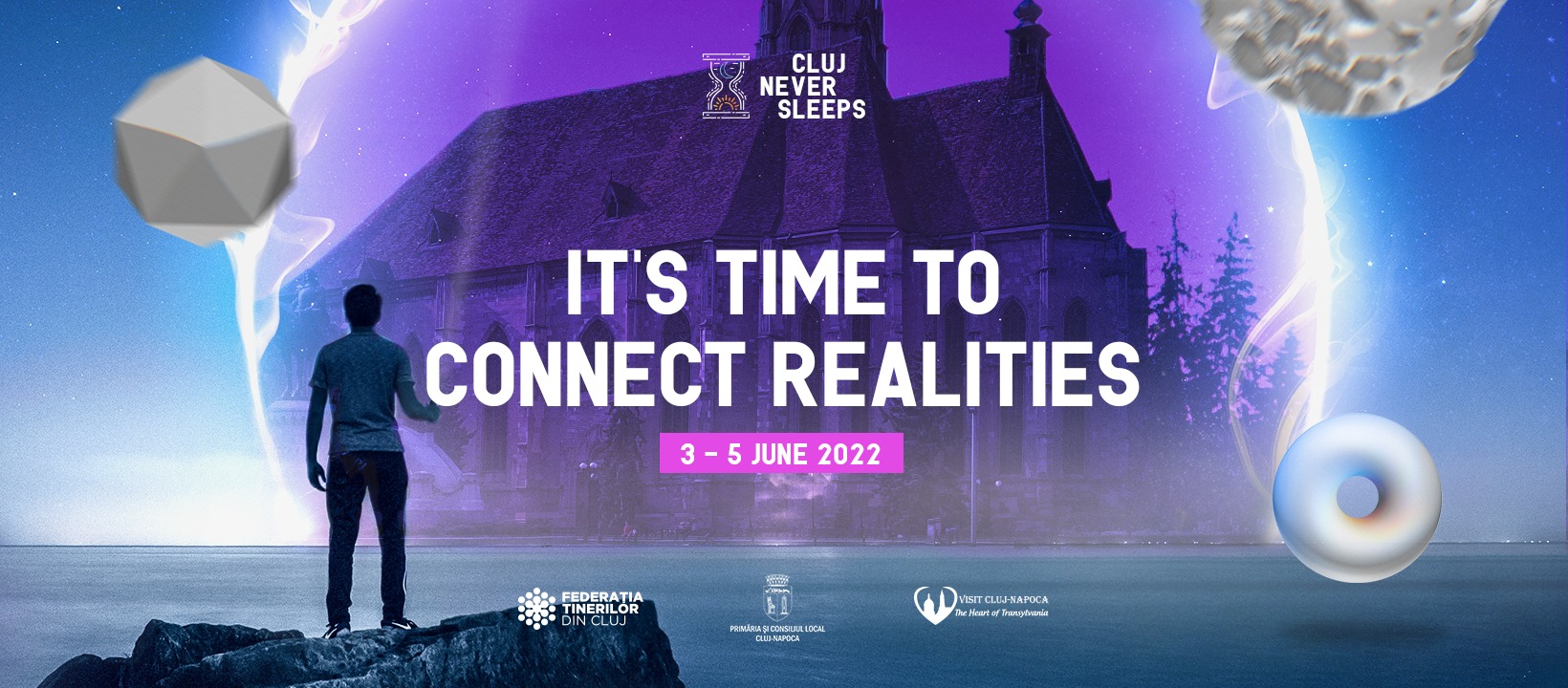 03 Jun

Digital Interactive Arts at Cluj Never Sleeps

The Digital Interactive Arts master's programme, from Faculty of Theatre and Film, Babeș-Bolyai University, will be presenting a representative selection of their art work at the 8th edition of Cluj Never Sleeps. The event will take place between 3 and 5 June in the Main Square (Piața Unirii) in Cluj-Napoca.

The theme of this year at Cluj Never Sleeps is `Connecting Realities`, an original concept that aims to bring art, nature, technology and people in the same place, a concept that fits perfectly with KI and Primavera, the two installations that the students from Digital Interactive Arts master program created. This exhibition is coordinated and curated by Adelina-Laura Bulibașa, visiting assistant professor in the master program and Florin Adrian Marc, master student in this program

"Ki" (tree in Japanese) is an interactive installation in which the public can drastically influence the mood and atmosphere of the scene by means of movement. The installation tackles currently developing environmental issues, such as deforestation, pollution and destroying the natural habitats of various species. The audience members have the power to protect or to destroy a solitary tree that's being surrounded by alien structures, by positioning themselves on the left or right side of the screen. This project is made by Andrei Boar, coordinated by Klaus Obermaier and Cristina Pop-Tiron.

Primavera is an interactive installation which draws inspiration from the legend of the Roman goddess Flora. She is considered to be the goddess of flowers and gardens, representing the eternal rebirth of vegetation in spring. In this installation, you can take the role of the goddess of flowers, and you receive her power to manipulate flowers. The project is made by Andrei Panghe, coordinated by Rodica Mocan.