27 Oct

Romanian Film and Literature celebrated in USA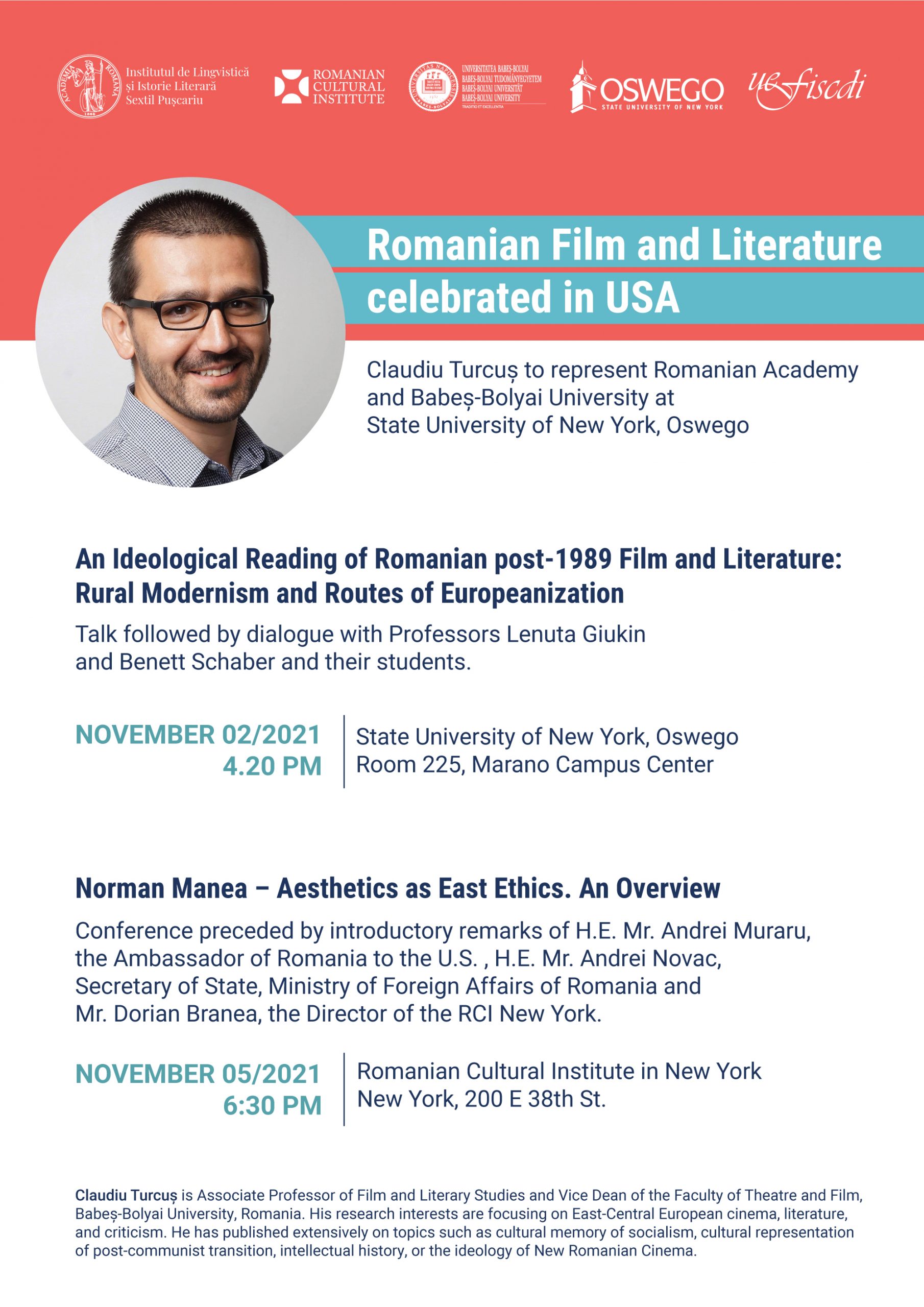 Romanian Film and Literature celebrated in USA 
Claudiu Turcuș to represent Romanian Academy and Babeș-Bolyai University at 
State University of New York, Oswego 
Researcher and Associate Professor of Faculty of Theatre and Film of Babes-Bolyai University, Claudiu Turcuș, is presenting at State University of New York, Oswego and Romanian Cultural Institute in New York within an international research endeavour centred on promoting Romanian Film and Literature across the ocean.
A Young Teams project, Rural Modernism. Romanian Literature as East-Central European Literature has been devised within the Sextil Pușcariu Institute of Linguistics and Literary History as part of wider effort to transnationally reframe Romanian culture and critically revisit the most influential approaches of Romanian modernism. Turcuș's talk An Ideological Reading of Romanian post-1989 Film and Literature: Rural Modernism and Routes of Europeanization followed by dialogue with Professors Lenuta Giukin and Benett Schaber and their students corresponds with debates unfolding in other East-Central European cultural milieus.
This visit is complemented by a cultural diplomacy component honouring the Romanian – American cultural collaborations. In a close relationship with RuMo research findings, professor Turcuș will deliver a conference titled Norman Manea – Aesthetics as East Etics. An Overview at the celebratory event dedicated to Romanian-American writer and Bard College Professor, Norman Manea by the Romanian Cultural Institute in New York.