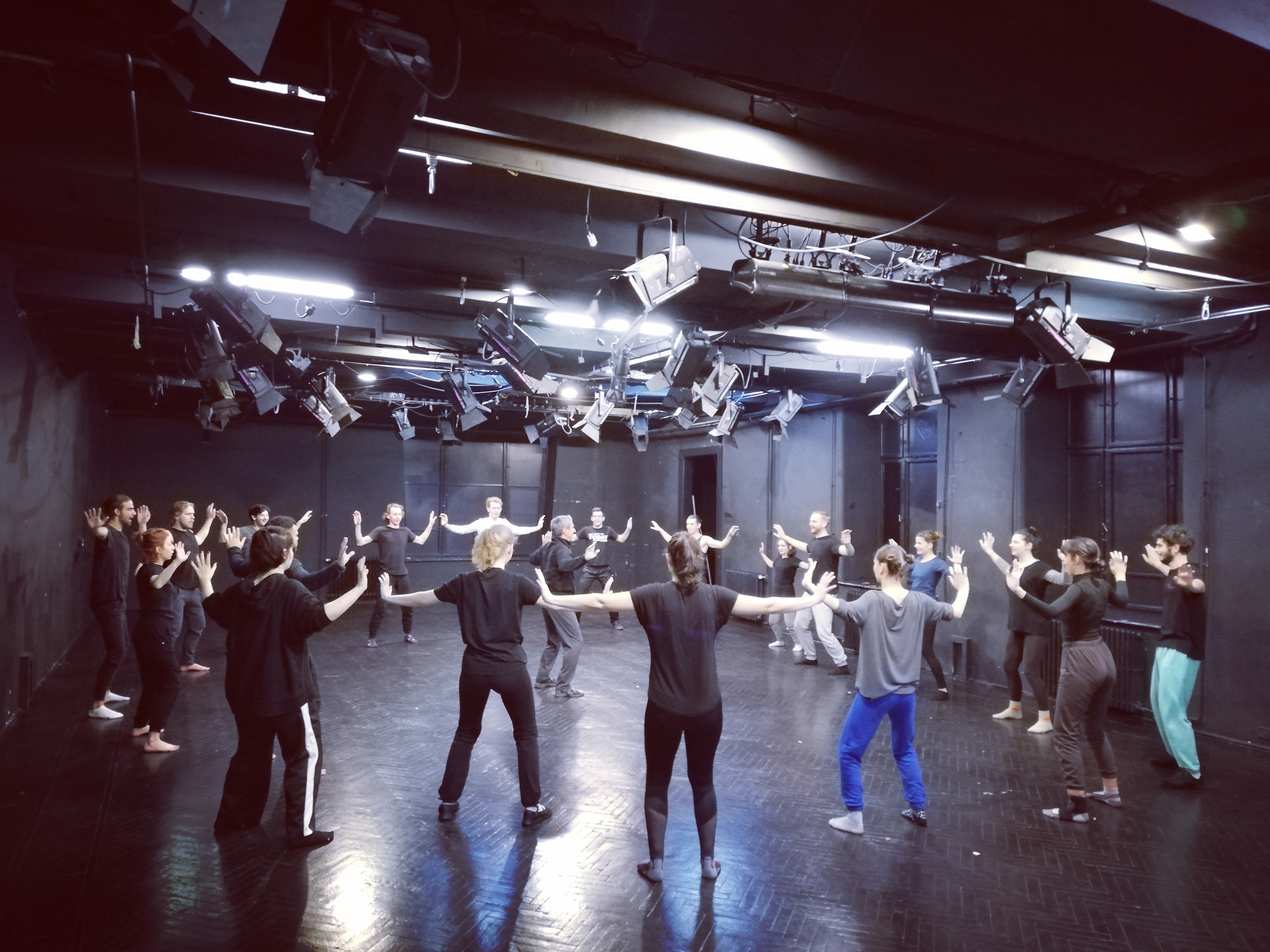 10 Nov

COMMEDIA DELL' ARTE WORKSHOP WITH ENRICO BONAVERA

This week, our guest is Enrico Bonavera, who is leading a 5-day commedia dell'arte workshop with second-year students of the Hungarian Department and their Romanian colleagues. The workshop was jointly organised by the Faculty of Theatre and Film and Shoshin Theatre Association.

Enrico Bonavera is one of the most important performers of the commedia dell'arte style worldwide. He has played the roles of Brighella and Arlecchino in Goldoni's famous play Servant of Two Masters, directed by Giorgio Strehler at the Piccolo Teatro di Milano, and has toured the world with the play. In 2007, he was awarded the "Golden Harlequin" prize, which has previously been awarded to actors such as Marcel Marceau, Dario Fo and Ferruccio Soleri.